This is our superstar Eleanor.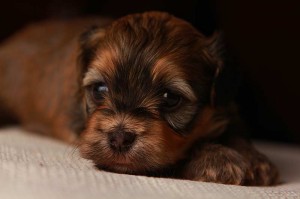 (Our kids wanted to name this litter after the Chipmunks characters). This little girl is destined for greatness. She is a sweetheart and her coloring is quite unique. We'll be posting videos soon, so be sure to check our Youtube channel.
Contact us if you are interested. All our puppies come with a lifetime hereditary health guarantee. $1,800 for limited registration, $2,200 for full AKC registration (breeding or showing), subject to our approval.